Novak Djokovic
| | |
| --- | --- |
| BORN: | 22 May 1987 |
| RESIDES: | Monte Carlo, Monaco |
| HEIGHT: | 6'2" (1.88m) |
| CAREER HIGH SINGLES RANK: | 1 |
| PLAYS: | Right-handed, two-handed backhand |
| INSTAGRAM: | @djokernole |
The Boodles favourite is scheduled to be entertaining the crowds on Tuesday 25th and Wednesday 26th June 2019.
Novak really needs no introduction...but we'll give him one anyway! Ranked No.1 in the world, with 74 tour titles to his name including 15 Grand Slams, the Serb is considered one of the greatest players of all time.
Novak has been a regular visitor to The Boodles since 2007 and has created some of our most memorable moments, including a Maria Sharapova impression that went viral and a shirtless moment that ended up with some Stoke Park members featuring on the back page of a national newspaper!
As the reigning Wimbledon Champion we are privileged that Novak has chosen The Boodles once again for his only grass court warm up matches ahead of his title defence.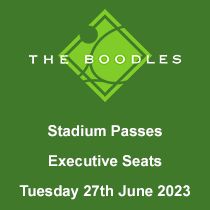 Stadium Pass for Tuesday 25th June 2024
£90.85
More Details

In your basket (£0.00) Remove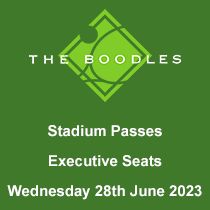 Stadium Pass for Wednesday 26th June 2024
£90.85
More Details

In your basket (£0.00) Remove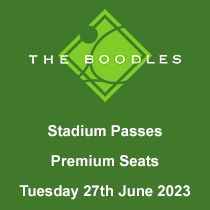 Premium Stadium Pass (Front 6 Rows) for Tuesday 25th June 2024
£113.85
More Details

In your basket (£0.00) Remove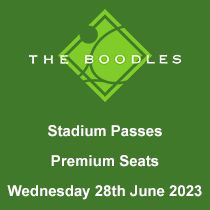 Premium Stadium Pass (Front 6 Rows) for Wednesday 26th June 2024
£113.85
More Details

In your basket (£0.00) Remove
---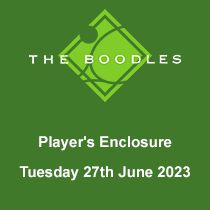 Players Enclosure (Individual Ticket) for Tuesday 25th June 2024
£546.25
More Details

In your basket (£0.00) Remove
---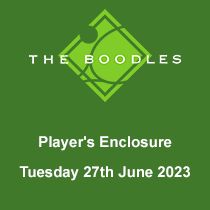 Players Enclosure (Private Box for 12) for Tuesday 25th June 2024
£6,555.00
More Details

In your basket (£0.00) Remove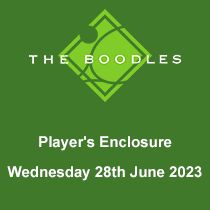 Players Enclosure (Private Box for 12) for Wednesday 26th June 2024
£7,383.00
More Details

In your basket (£0.00) Remove