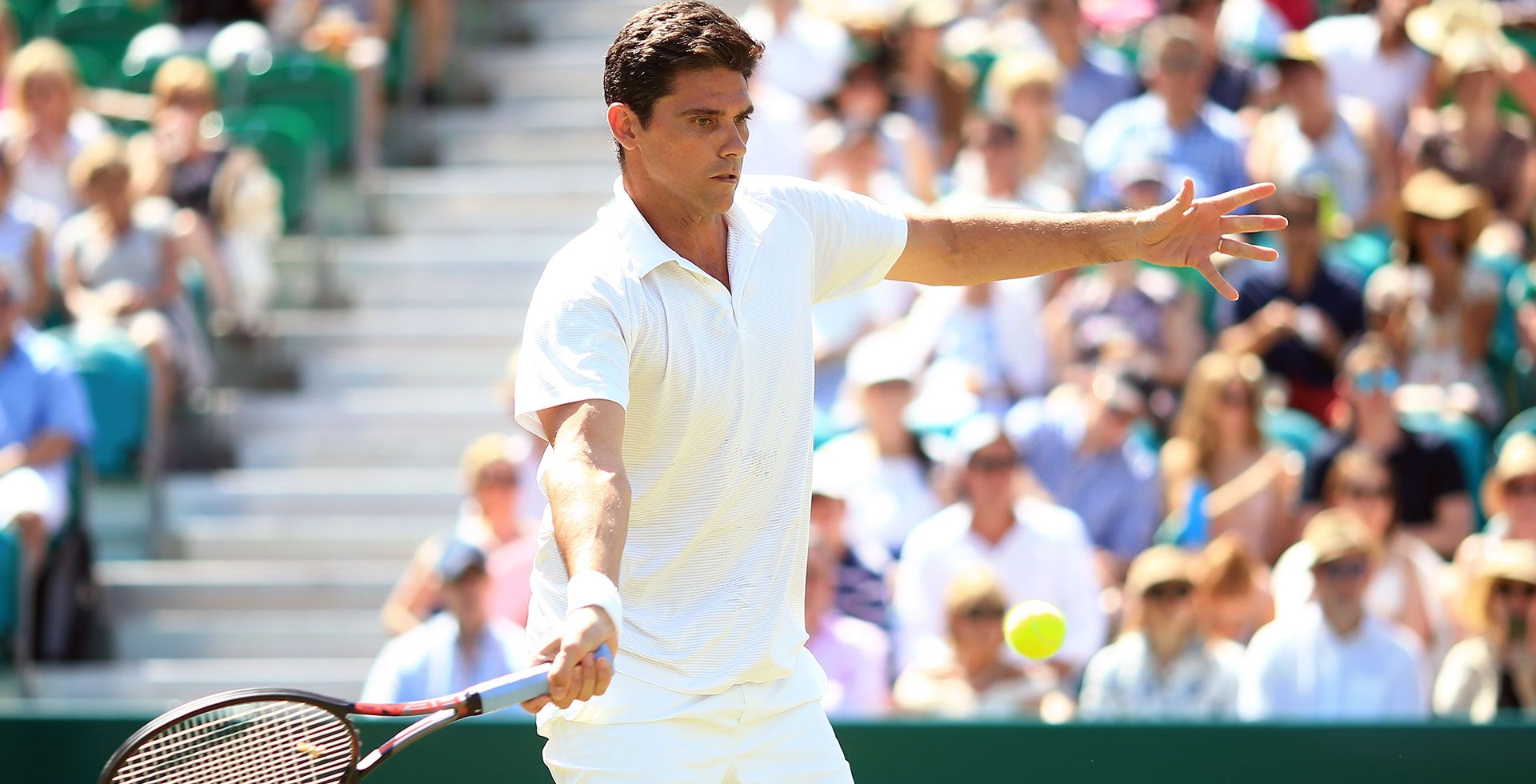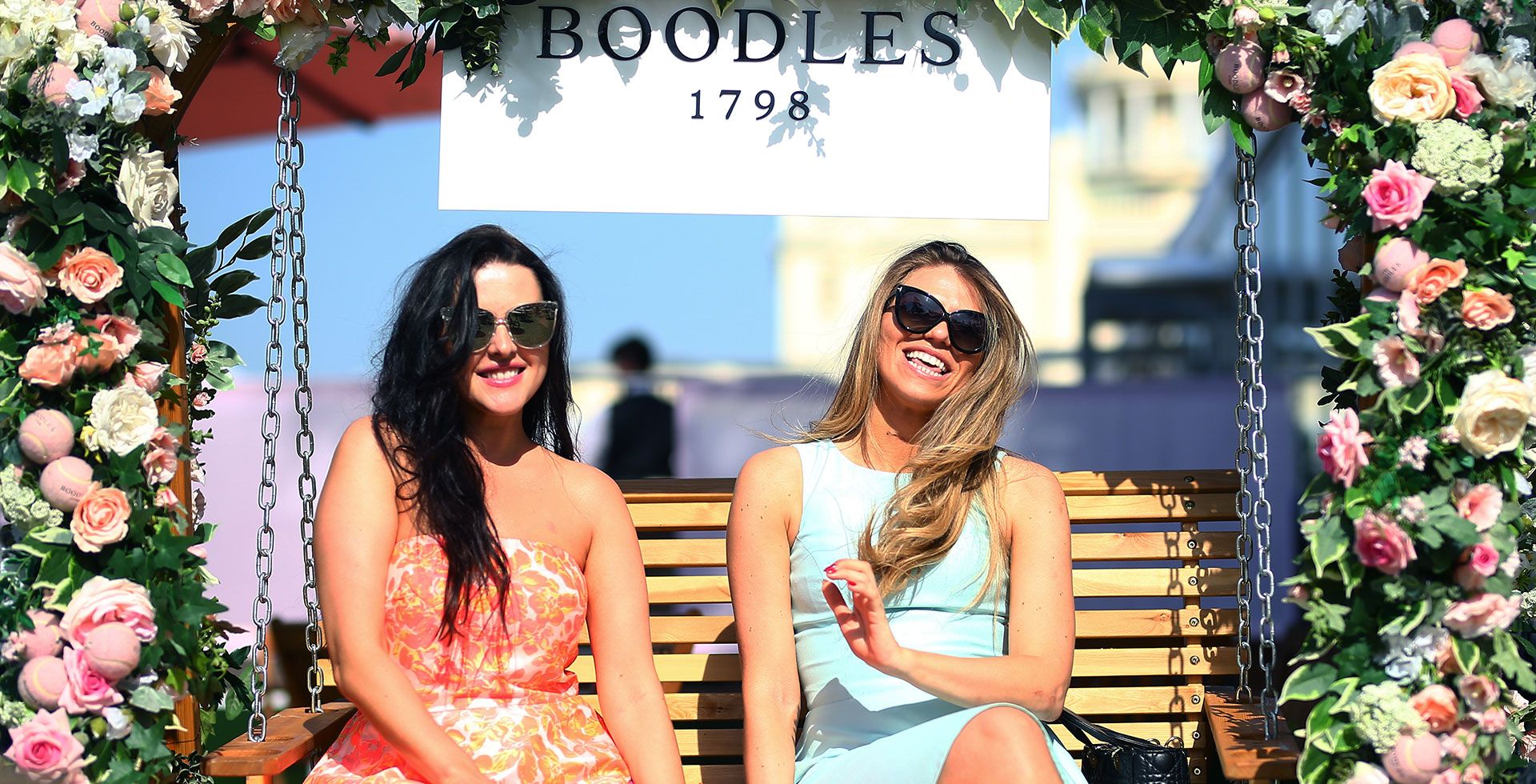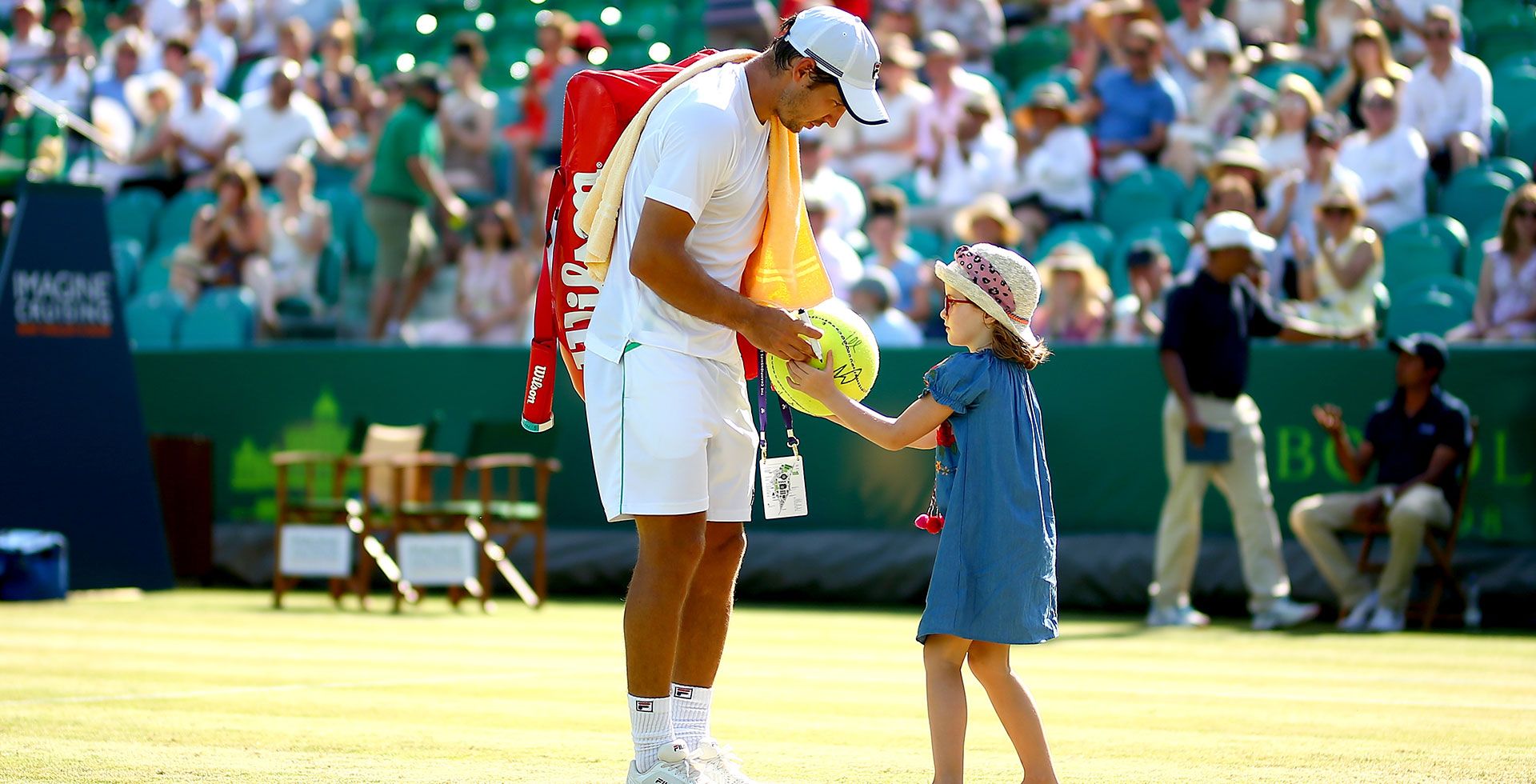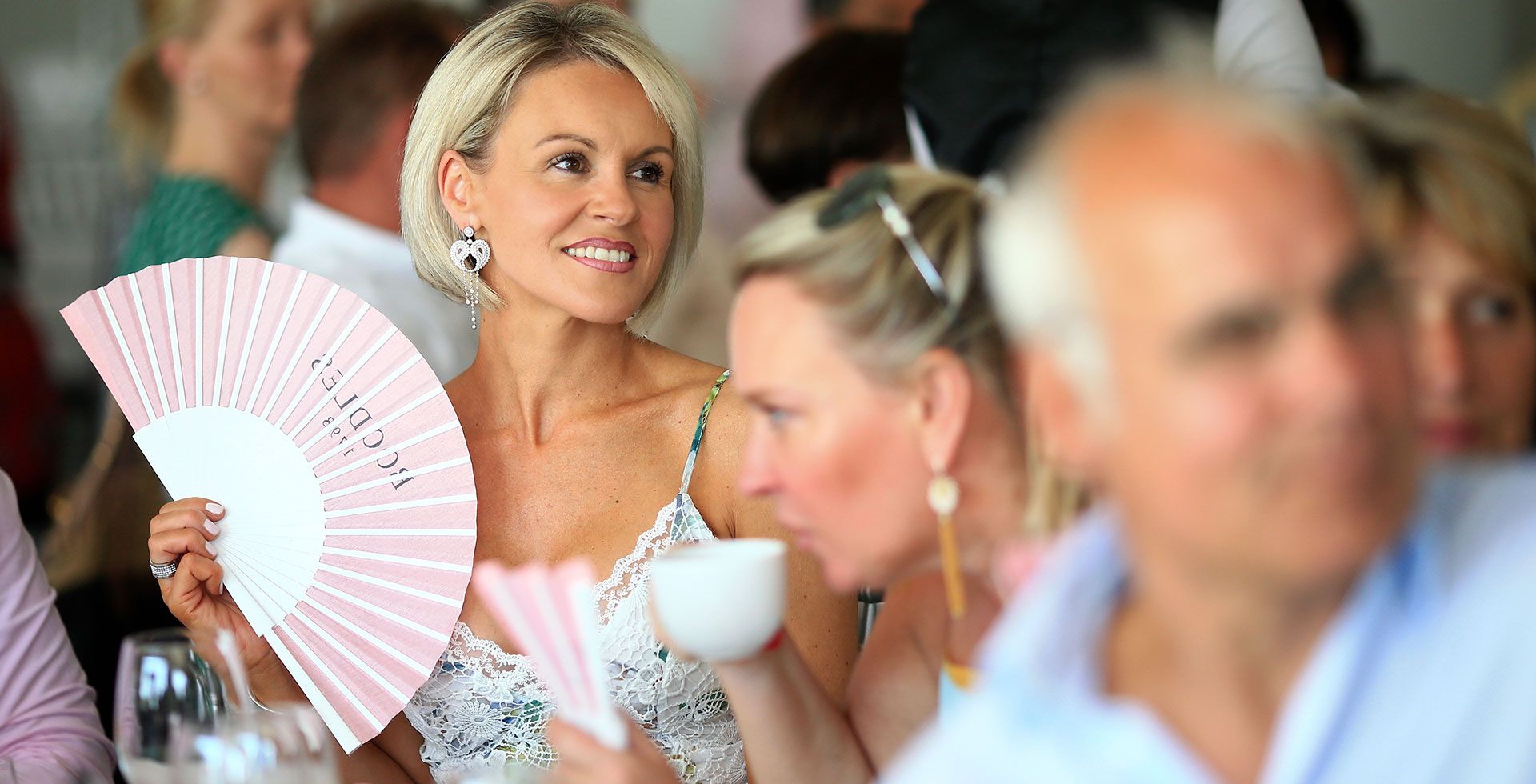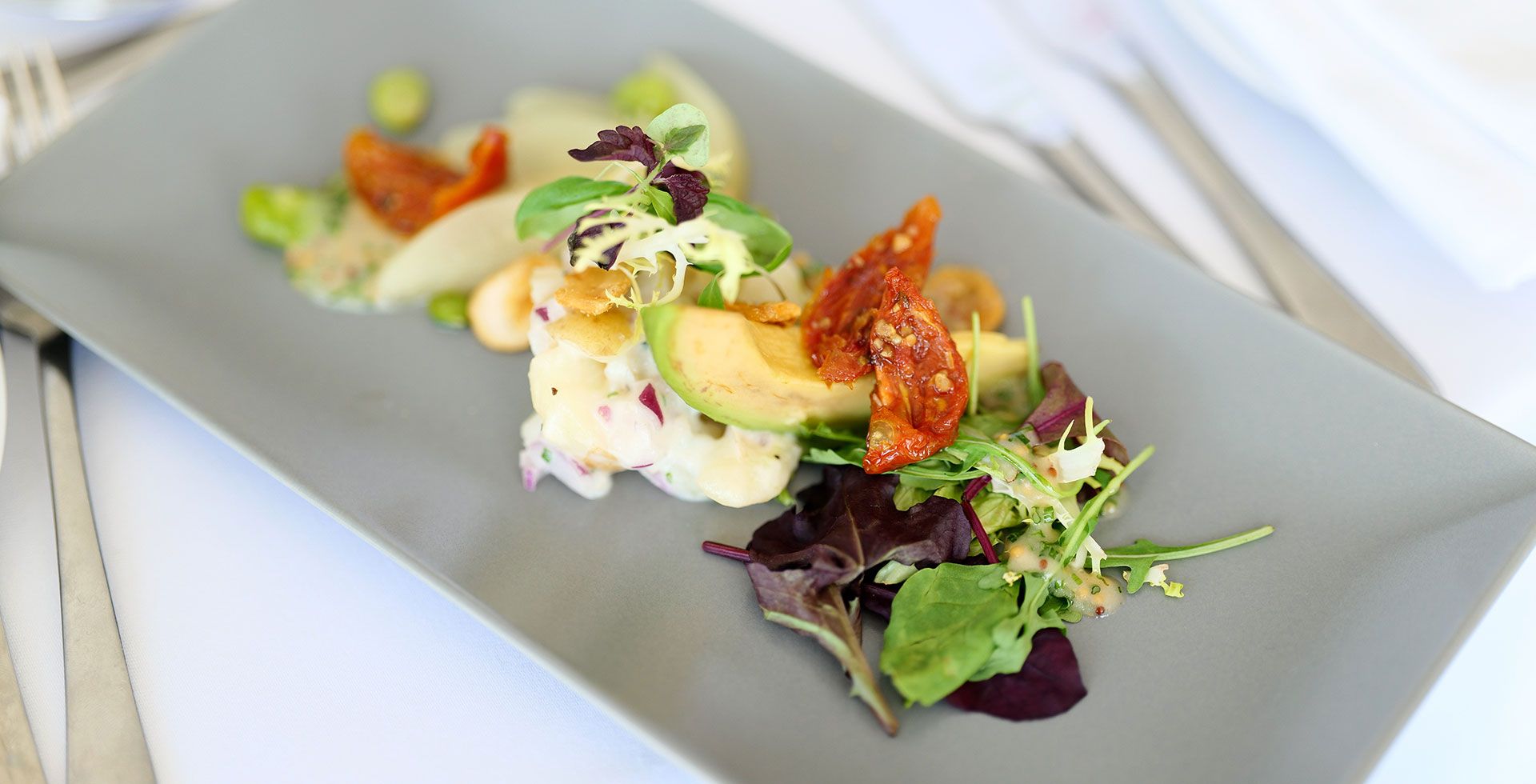 Tennis legends Mark Philippoussis and Thomas Enqvist headlined a fabulous final day of The Boodles action in sweltering temperatures at Stoke Park, with former top ten star Janko Tipsarevic and Britain's Liam Broady also making appearances on Stadium Court.
---
MARK PHILIPPOUSSIS d. THOMAS ENQVIST 7-6(5) 6-3
The Boodles crowd were treated to a truly entertaining show in soaring temperatures during the first match of the day, with Australia's Philippoussis – who fell to Roger Federer in the 2003 Wimbledon final – and former World No. 4 Enqvist bringing old school tennis and laughs to Stadium Court. After the tightest of opening sets, it was 42-year-old Philippoussis who ran away with the straight sets victory. 
"It's beautiful here – I was lucky enough to actually play the first year it was on, in 2003," the Aussie enthused after the match. "And just walking through these grounds... you know how famous these grounds are, they're in a lot of movies, James Bond movies... the atmosphere as far as what they've built here and the club, the golf course and the courts, the conditions the courts are in – they're incredible. And the crowd tops it off. That's the reason players keep on coming back here: it's because of the court conditions and the crowds." 
The former pro employed serve-and-volley tactics from the first point of the match, but doesn't have his eye on any up-and-coming players with that gamestyle.
"Unfortunately it's a dying breed, serve-and-volleying," he said. "I think the conditions have changed a lot since I played. Guys are a lot more physically strong and conditions are slower, so it's very tough to come in consistently. But I still think it's a good play to mix in, and Federer does that incredibly well." 
From Philippoussis' perspective, Federer – eight times a Wimbledon champion – is one of the clear frontrunners at The Championships next week.
"It's tough for me to see anyone [beating the Big Three]," he mused, adding: "As far as someone knocking off these top three guys, Djokovic, Federer, Nadal... Tsitsipas is one of the guys everyone's looking at to take over.   I'm hoping that he can do that while they're still here instead of waiting for them to go. They're still up on top dominating tennis, they're all winning the Grand Slams. And I just hope one of these young guys can have enough self belief to step it up in a best-of-five tournament, and give them a go." 
Enqvist, 45, spoke along similar lines regarding Wimbledon. 
"It's always difficult to say who will win, I think, but it's impossible not to mention Djokovic, Nadal and Federer," he shared. "I mean, they're still dominating, they're still the players to beat. The way Nadal played in the French Open was just incredible, he definitely has a good chance. Federer again won in Halle – one of the best grass-court players to ever play the game, he's already won so many times. And Novak, he's the best player in the world at the moment. So I would be surprised if one of those three players doesn't go all the way this year, as well." 
On returning to Stoke Park, he added: "It's been fantastic! This venue is beautiful and the court plays perfect, and what an amazing crowd, as well! I actually played here, I think it's probably around ten years ago now... It's a perfect warm-up event for Wimbledon, for the players.  It was great to be back and I had a lot of fun playing my good friend, Mark." 
---
DUSAN LAJOVIC d. MARTIN KLIZAN 6-3 6-2
Serbia's Lajovic, who is seeded No.32 at Wimbledon this year, was contesting his first match of The Boodles this year, but looked the more than comfortable against the big strokes of World No.54 Martin Klizan coming through to take the win in straight sets to pick up a confidence-boosting win ahead of The Championships. 
"I feel pretty relaxed – it was a good atmosphere, I hope the crowd enjoyed it and it's always good to be back here at The Boodles," the 28-year-old said. "It's the third time in four years, actually, that I've come here, and I'm having great fun this year." 
Lajovic opens against Poland's Hubert Hurkacz in the Wimbledon first round. The Serb is hoping to avoid Federer, who he has faced at SW19 the past two years.
"It was actually two years ago, second round, I faced [Federer] for the first time," Lajovic reflected. "It was a great experience. But last year, first round again, it was not a great experience! So maybe to face him one time in the first or second round is good, but I guess it would be even better in a later round! But it's a special occasion. You walk through where you're going to go out on court before the match and everything, and the whole history is there, it's great. And playing him there, it's something I think every player dreams of, and I've done it. So I'm really grateful about it." 
Of his upcoming first match at The Championships, he commented: "Hurkacz is one of the Next Gen guys, he's playing really good tennis, he's got a powerful serve, which is really important on grass. So it's not going to be easy for me – even though I'm seeded it's not an easy draw. So the first round is going to be really important... I think I'll have to play my best game to beat him."
 Klizan plays his opener against experienced World No.81 Jeremy Chardy in his Wimbledon opener. 
"He's a great player with a great serve," the Slovak commented. "I will try to fight, you know. It's going to be a very close match for me, especially on a fast surface. Jeremy's playing great on this surface and we will see. I have nothing to lose – I will try and fight and play my best tennis." 
---
JANKO TIPSAREVIC d. LIAM BROADY 6-3 6-2
Former world No.8 Tipsarevic first appeared at The Boodles twelve years ago, and the Serb's return to Stoke Park was a successful affair. Britain's Broady – who reached the final round of Wimbledon qualifying but lost from two sets to love up this week – made his veteran opponent work, taking him to deuce in nine games in total. But it was Tipsarevic who edged the majority of the close games en route to a well-earned win. 
"Even though it's not an ATP event and there's no points or prize money involved, it's definitely one of my favourite events," Tipsarevic raved of The Boodles. "I'm up there in age, I've been coming to this event for over 12 years, this event is definitely very special for me." 
Of The Championships and his expectations he commented: "It massively depends on the draw. I'm obviously not top ten anymore, so I cannot have the benefit of being seeded and having an easier first, second or third round. So getting through to the second week would be a dream come true in this stage of my career."
Despite losing in Wimbledon qualifying this week Broady was still happy to return for a match at The Boodles and commented:
"It's fantastic every year, I was here a couple of days last year and five or six years ago I think I played against Kyle Edmund here.  It's great preparation for Wimbledon, obviously I had a tough loss a couple of days ago in the singles qualifying but I was still happy to come out here and have some fun.  In the Wimbledon doubles we've got a pretty tough draw but I'd back myself and Scott [Clayton] against anyone in the world on our day and obviously at Wimbledon, home crowd, we're both going to be really up for it, so the sky's the limit.
The Boodles 2019 following a stellar week featuring four of the current top ten players in the world, including World No.1 Novak Djokovic.
---
Results - Saturday 29th June 2019
Mark Philippoussis d Thomas Enqvist 76(5) 63
Dusan Lajovic d Martin Klizan 63 62
Janko Tipsarevic d Liam Broady 63 62
---
Tickets for The Boodles 2020 are on sale now
The Boodles 2019 concludes following a stellar week featuring four of the current top ten players in the world, including World No.1 Novak Djokovic. We are delighted to announce that 2020 tickets are on sale now. So do not delay your chance to sit just meters from the biggest names in men's tennis.