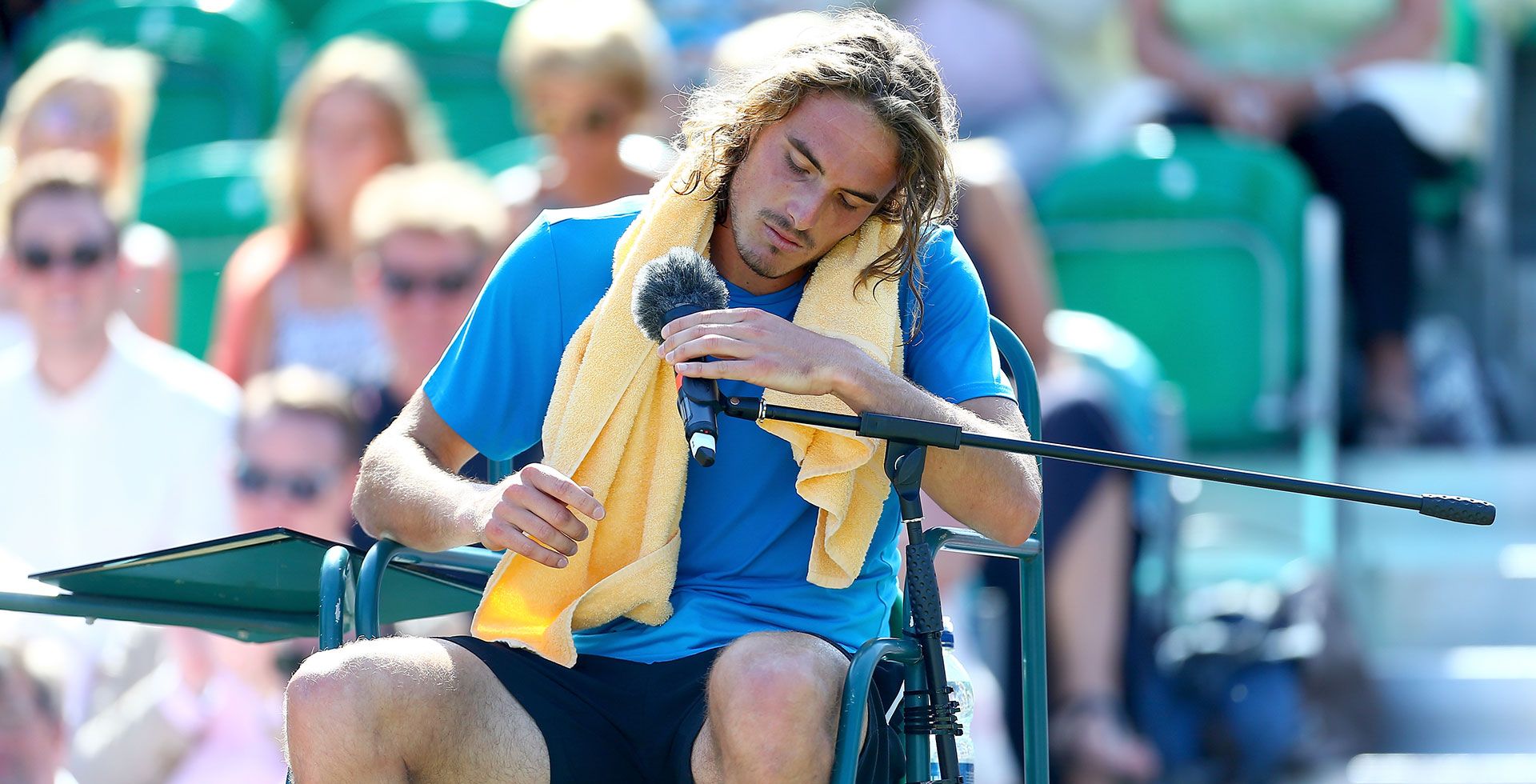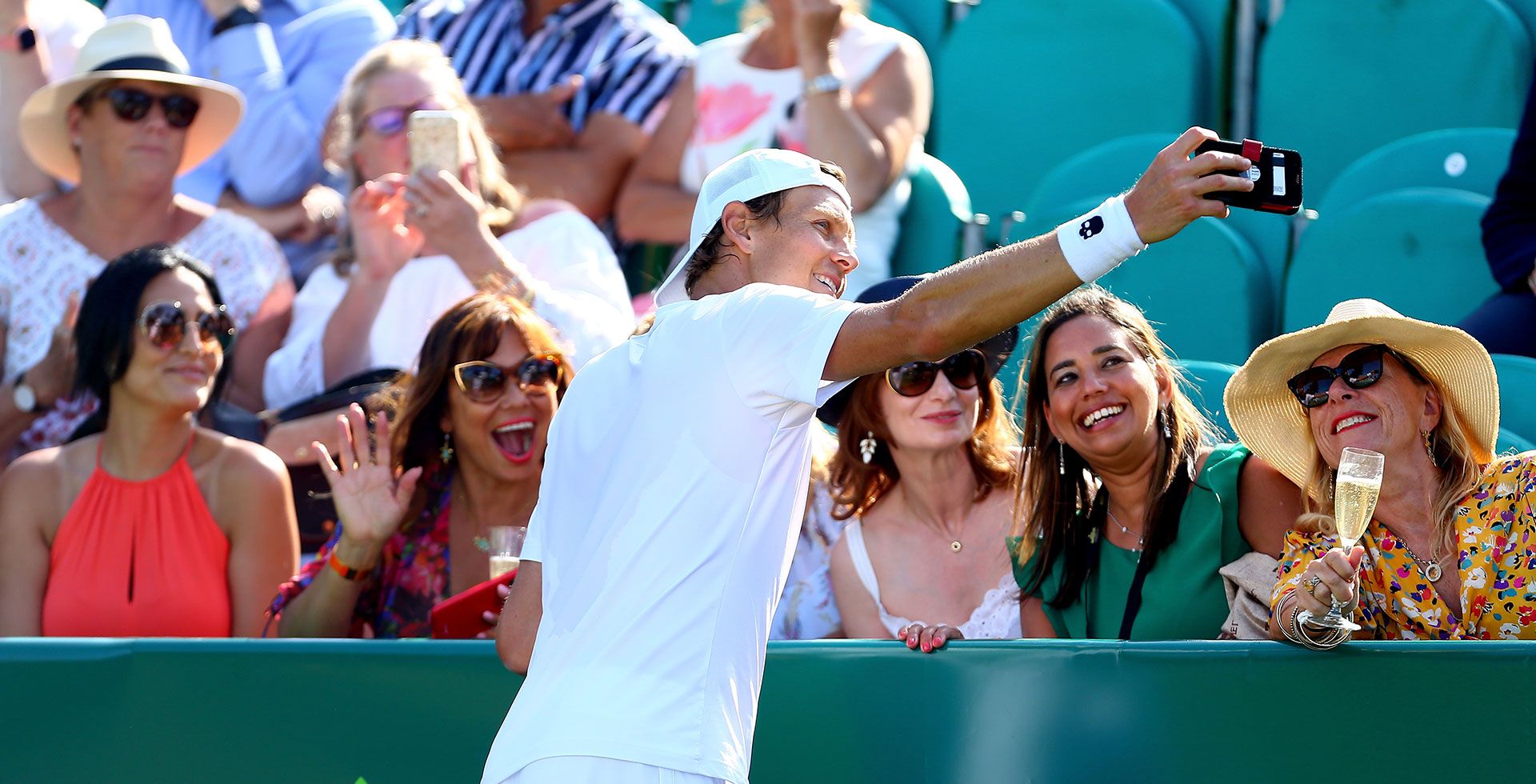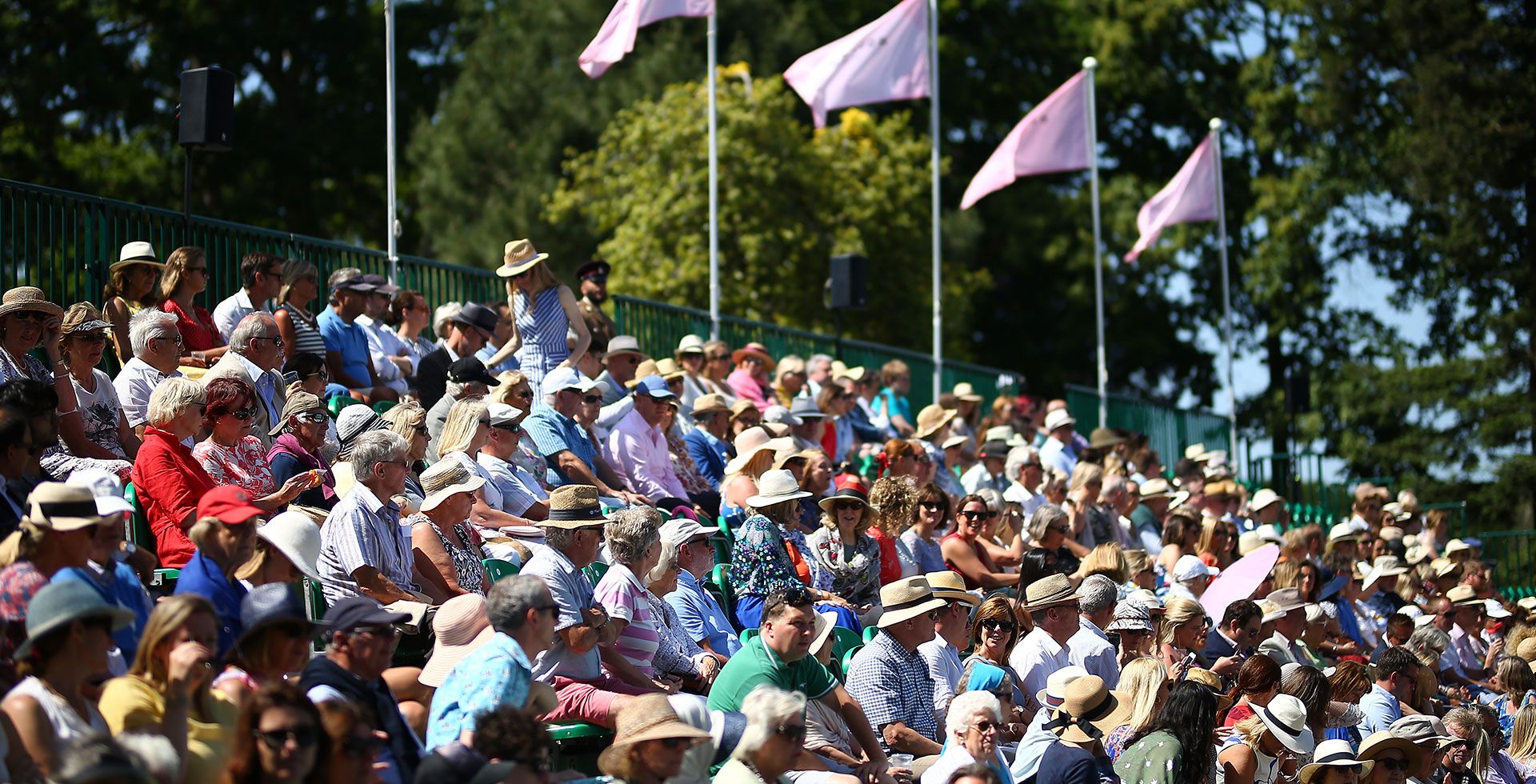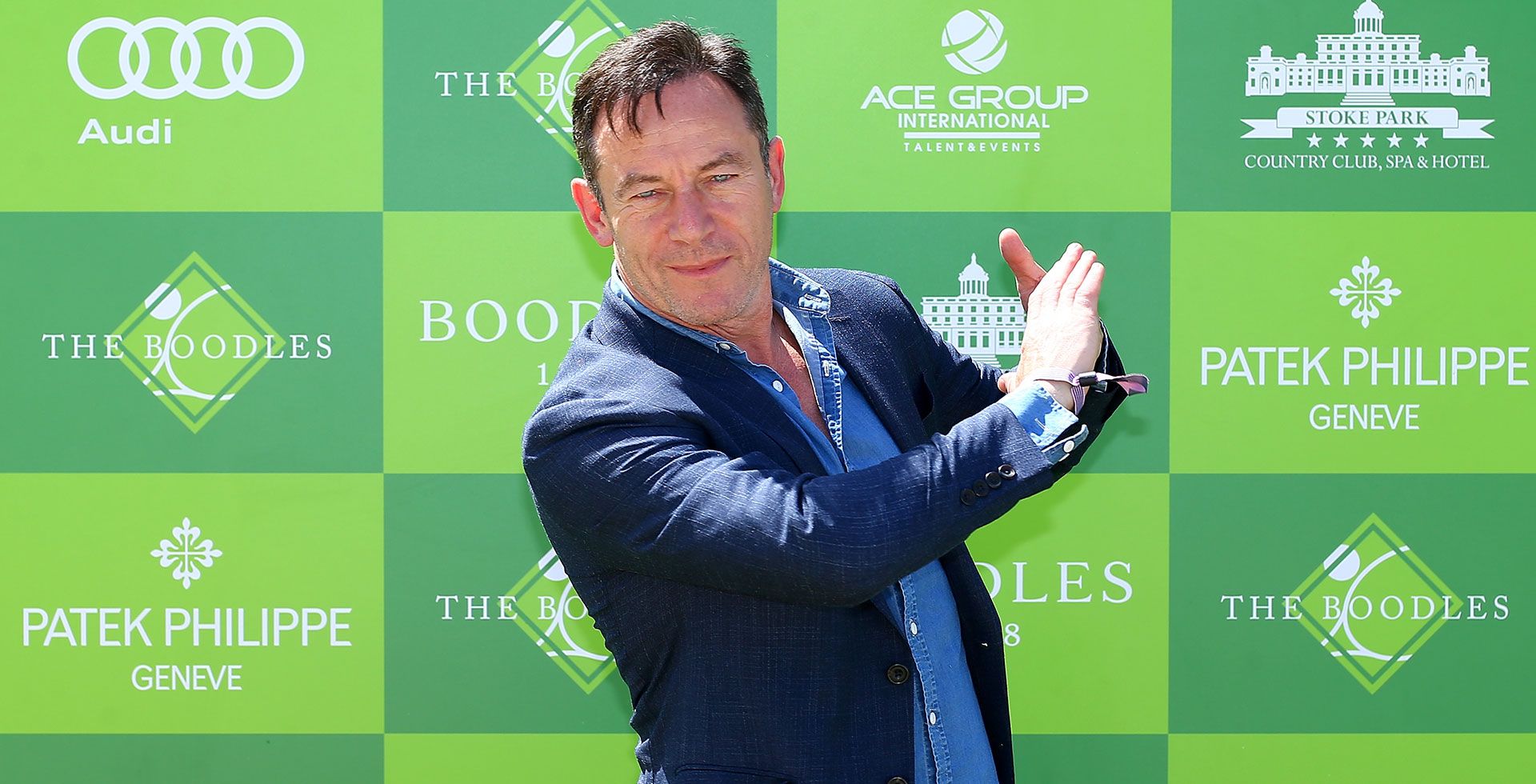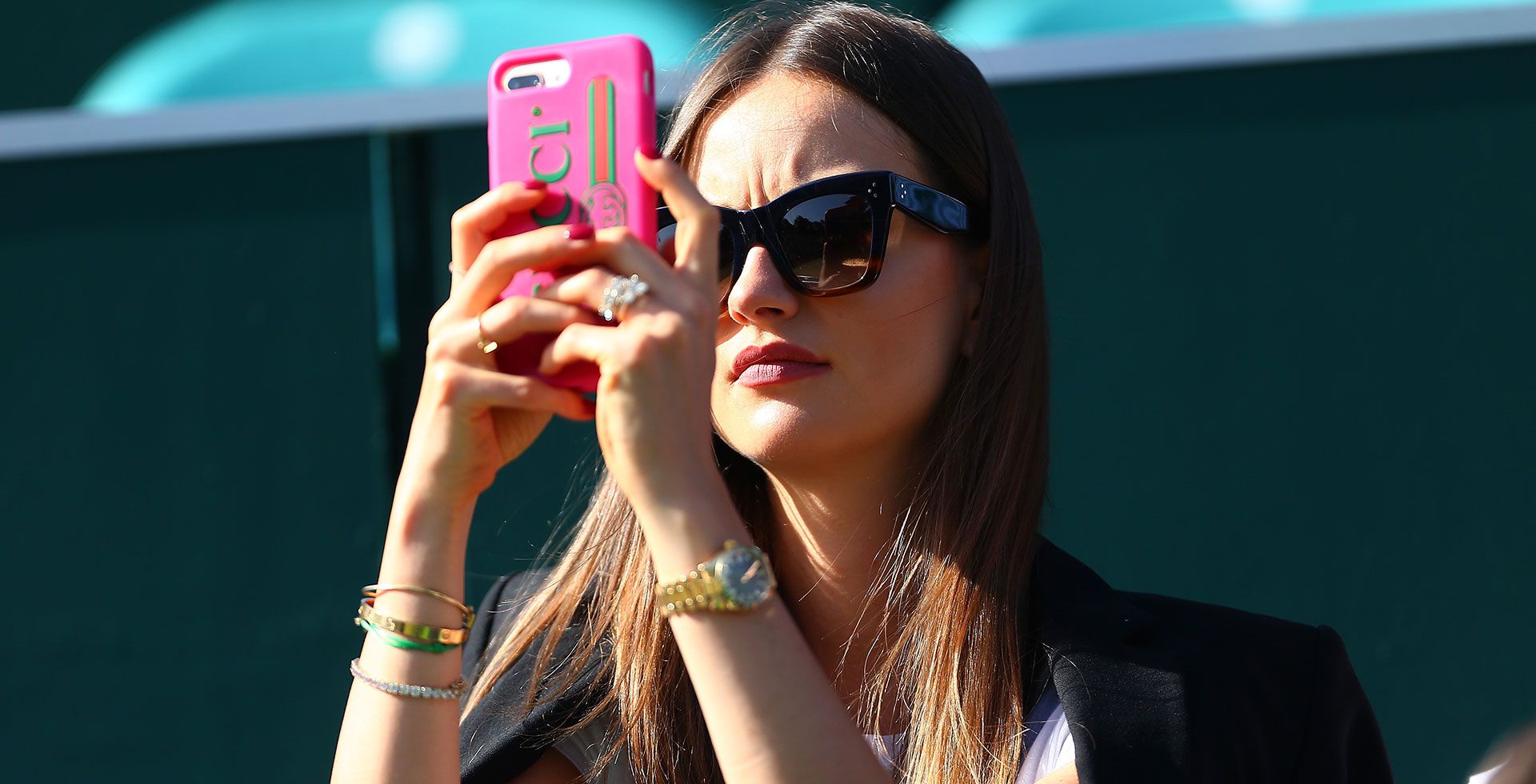 Berdych makes a welcome return and Shapovalov goes three for three at The Boodles
Former Wimbledon finalist Tomas Berdych chose day three at The Boodles for his return to the match court for the first time since March to play alongside World No.6 Stefanos Tsitsipas and Next Gen star Denis Shapovalov in a stunning line-up at Stoke Park.
---
STEFANOS TSITSIPAS d. ROBERTO BAUTISTA AGUT 6-4 6-4
World No.6 Tsitsipas returned to action for the second consecutive day against Spain's Roberto Bautista Agut, who was back at Stoke Park himself for the first time since 2017.
In the tightest of straight sets contests, Bautista Agut's big serves and Tsitsipas' consistent net approaches kept them level until the Greek star stepped up the aggression at the back end of the set to break through. The opening to the second was another battle, but it was Tsitsipas who controlled the court with depth, solid backhands and lethal forehands to take the early advantage and ultimately seal victory.
"I feel great – I've played plenty of sets with great opponents," the 20-year-old enthused. "Really satisfied and happy with the time that I spent on the court, enjoying myself with the crowd - they were drinking plenty of champagne and enjoying themselves, as well!  I entertained them, from what I saw, from the emotions, from the laughter."
He added: "I really hope to be back next year, because it's a wonderful place to be before Wimbledon and it's important preparation.   I really focussed on this week [on trying to get some down time.] I didn't want to push myself too hard... I'm practicing very hard outside the tennis court, in the gym – hours and hours of doing different exercises, and making sure my body is ready for a long two weeks in Wimbledon, hopefully! On the tennis court I'm trying to keep the momentum, keep my strokes at the same level. Focussing on technique and this kind of stuff. But as I said, I'm trying to enjoy this as much as I can because then during competition things get serious."
The match against Bautista Agut was one of two wins for Tsitsipas on Thursday, as he emerged triumphant from his mini duel with actor Jason Isaacs – who famously played Lucius Malfoy in the Harry Potter series – in a rematch of their fun encounter at Stoke Park last year.

Bautista Agut – who had to miss Wimbledon last season – was happy to have the opportunity to take on one of the world's current top ten.
"It's always good to come here, and I had the pleasure to come two years ago," he said after the match. "But it's nice to be back and I always enjoy playing here."
The World No. 22 – who has beaten the likes of Novak Djokovic and Andy Murray this season – continued: "It's never easy to play on grass, but I've been working well, doing the right things. I played a good week last week in Halle, and hopefully I can play a good Wimbledon, win a lot of matches. I have good feelings – I feel well physically, mentally. And hopefully my tennis works well on grass this year."
---
DENIS SHAPOVALOV d. TOMAS BERDYCH 5-7 6-3 10-5

Canada's Shapovalov is fast making himself a favourite with the crowd at The Boodles, and the rising star recorded a third victory in three days as he edged Berdych in a match tiebreak. The 33-year-old Czech was competing for the first time since Indian Wells in March, having dealt with multiple injuries and setbacks over the last 12 months.
Berdych and his big serve managed to squeak out the first set, but Shapovalov's aggressive tennis and comfort on the court would not be denied on a scorching day at Stoke Park.
"I'm just going out there enjoying my time here at The Boodles, and playing pretty loose," the 20-year-old explained of his recent success. "The last three matches I've played I've been serving pretty well, and been really using my forehand well: opening up the court and taking it up the line. So I'm going to try and take it to Wimbledon, and hopefully that continues I can play just as well there."
Of the Wimbledon draw – which takes place on Friday – he said: "Honestly I just look at the first round – maybe second round, sometimes. Usually I just try to focus one match at a time. But I'm pretty confident, you know – having three matches here is perfect, it's just what I needed."
Berdych – the Wimbledon runner-up in 2010, falling only to Rafael Nadal – is simply relishing being back in competition.
"I'm very glad to be back," he enthused post-match. "It's just my second experience of being here, but this time is even better. I'm glad to be back playing some tennis and getting some matches under my belt, and it's a great opportunity. I'm glad to be playing one more tomorrow, and just enjoying that I can be back on court."
Looking ahead to The Championships, Berdych knows thing will not be easy.
"I won't be seeded, so I can play anyone in the first round," he assessed. "And that's also part of the process, part of the new experience [with injuries]. And I'll just try to do my best, you know, whoever's going to be on the other side of the net. I'm not really looking too far ahead – I think that's been the situation in the past."
---
FILIP KRAJINOVIC d. MARTIN KLIZAN 6-4 7-6(3)
In the final match of the day, Serbia's Krajinovic demonstrated some of the skills that have taken him to the third round in the year's first two Grand Slams. The World No.51 had just enough to edge out Klizan – who was competing in his second match at The Boodles this year, and is ranked a mere three spots lower in the ATP rankings.
"It's very nice, the court is very nice and the people and crowd is amazing," Krajinovic shared after the match. "We have everything here: good practice courts, good food, and everything is really nice. It's my first time, and I'm hoping that I'm going to come here every year."
Of his performance today he said: "I was surprised the way I played. In practice I didn't play well at all – I was really nervous. But today I think I played a good game, I was serving well which is really important for next week.  I hope I keep doing well at Wimbledon, and I hope for a good draw, also!"
Slovakia's Klizan was pleased with his level despite the loss.
"I think my game's getting better and better, even if I lost today," he shared. "It's only my first week on grass [this year], so I like to see improvement. I'm trying to improve my serve – I'm left-handed, so it's quite an advantage for me if I serve good."

Crowd favourite Grigor Dimitrov makes a return to The Boodles on Friday to join the fun at Stoke Park.
---
Results - Thursday 27th June 2019
Stefanos Tsitsipas (GRE) d. Roberto Bautista Agut 6-4 6-4
Denis Shapovalov (CAN) d. Tomas Berdych (CZE) 5-7 6-3 10-5
Filip Krajinovic (SRB) d. Martin Klizan (SVK) 6-4 7-6(3)
---
Order of Play Day 4 - Friday 28th June 2019
2.30pm
Grigor Dimitrov (BUL) v Filip Krajinovic (SRB)
followed by
Karen Khachanov (RUS) v Diego Schwartzman (ARG)
not before 5pm
Roberto Bautista Agut (ESP) v Tomas Berdych (CZE)
NB. Timings are all BST (Local)
*Please note Players are subject to change